Welcome To EcoMenstrual..
Natural menstrual products for the 21st century.
In the West, it is a bit of a taboo to mention bleeding ("Oh my goodness, blood - eeek!"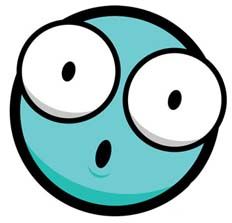 ) and for the last 50yrs, we have had an array of disposable pads and tampons. These have been discreet & convenient to use, but they have been filling our landfill (& worse - ending up on our beaches).
However, just a generation or two back, our grandmothers will likely have used strips of cloth, that were hung on the line; re-usable, washable and eco-friendly. So it's not long ago that that women thought differently about their bleeding.
Things have changed recently though, everyone re-cycles now, councils collect re-cycling, our children are eco-warriors (it will be their planet one day), real nappies are becoming more & more popular and women are questioning their own lifestyle choices.
Luckily we are now living in an age where eco-friendly menstrual products are easily available and are much more practical and comfortable. All our menstrual products are either designed by women (cloth pads and menstrual cups) or are sourced from companies that were started by women (menstrual sponges) - who else can we trust to supply us with comfortable & practical menstrual products? Designed by women, for women! It makes sense really.
We have gathered together a range of practical and affordable alternatives to throwaway pads and tampons. We have a selection of......
We also have a small selection of intimate items, including an organic personal lubricant, washable wipes to freshen up with during the day, cloth pad purses for your bag and some other accessories to make choosing the re-usable way, the easy & enjoyable way.
After trying re-usables, many women report feeling a change in the way they view their bodies and their bleeding, feeling empowered and free. So go on, give washable and re-usables a go, we guarantee you'll be surprised and delighted, as well as knowing you are saving the planet and saving yourself a fortune!